DIRECTIONS
411 University St.
Suite #1200
Seattle, WA 98101

The office is located in downtown Seattle in the Olympic Suites on the top floor of the Fairmount Olympic Hotel at 4th and University. Once inside, use elevator 1 or 2 to access the business offices on the 12th floor. Please check in with reception to let me know you have arrived for your appointment.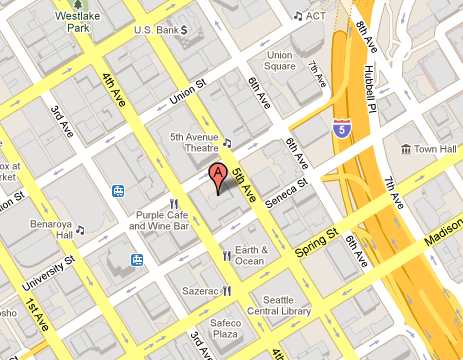 Click map to go to Google Maps
PARKING
Street parking is available for $4.00 per hour
Lot parking is available at the Fairmount and across the street at Hotel Vintage Park on 5th ave.